"The FishEaters Wham-Bam Thank You, Ma'am Conversion Booklet"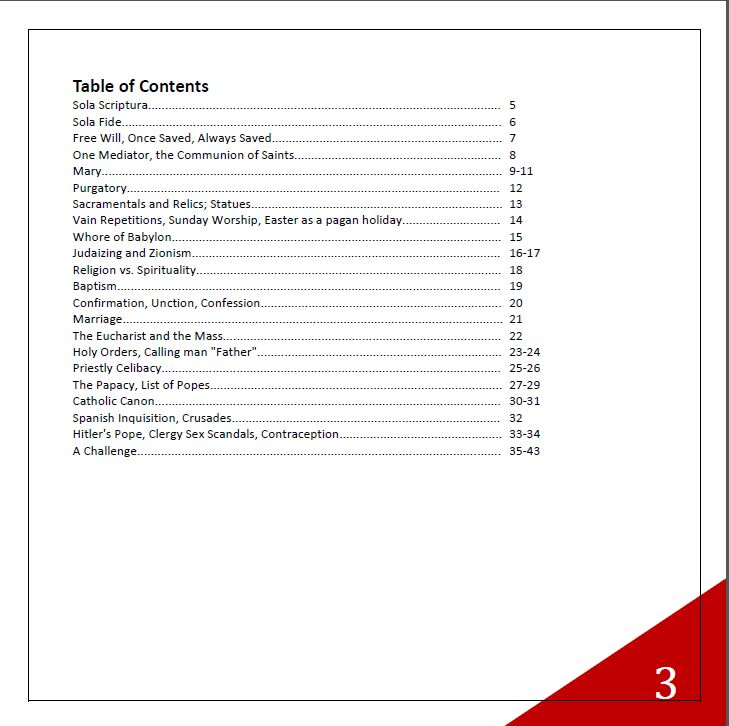 With this booklet -- which is in .pdf format -- and a King James Bible, you can sit with a Protestant friend and refute the most common objections to the Catholic Faith. This isn't a book one reads like a typical book; it's a book one refers to in order to find the right Scriptural passages and a few "talking points" to blow Protestants' arguments out of the water. I refer to it as "all meat, no potatoes." This is a great reference to have on your Kindle at all times for those moments a Protestant friend comes up with a doozy. At the end is the "Challenge" I have for Protestants that is contained on the FishEaters website.


You can read this file with Adobe, Foxit, or MS Office. Or you can download it to your Kindle. To do that last:
"Right Click and Save" here to download the book's file to your computer.


Sign into Amazon.com, then go to Your Account > Manage Your Kindle > Personal Document Settings


From "Personal Document Settings," get your Kindle email address.


Send an email to that address with the book file attached. Give the email a few minutes to arrive at its destination.


Now open up your Kindle and it should appear as "pending" and will be downloaded to your device in the usual way.

The booklet is free, but you can, of course,
always donate for the upkeep of this site if you like.
Donations are always appreciated!