Saint Andrew is the brother of Saint Peter, our first Pope. Both of the brothers were born in Bethsaida, and became fishermen, eventually making their way to Capernaeum, a fishing village on the northern shore of the Sea of Galilee.

Of the brothers, it was Andrew who first heard of Our Lord: he and St. John the Evangelist were disciples of St. John the Baptist, who bade them to follow Christ.



John 1:40-41
And Andrew, the brother of Simon Peter, was one of the two who had heard of John, and followed Him. He findeth first his brother Simon, and saith to him: We have found the Messias, which is, being interpreted, the Christ.



Hence Andrew's title as "The First-Called." Christ Himself asked them to follow Him as well, telling them He'd make of them "fishers of men":



Matthew 4:18-20
And Jesus walking by the sea of Galilee, saw two brethren, Simon who is called Peter, and Andrew his brother, casting a net into the sea (for they were fishers). And He saith to them: Come ye after me, and I will make you to be fishers of men. And they immediately leaving their nets, followed Him.



Aside from his being listed as a disciple, his presence during Christ's discourse on eschatological things (Mark 13), his presence at the miracle of the loaves and fishes (John 6), and his and Philip's telling Jesus about some Gentiles who wanted to see Him, everything we know about St. Andrew comes from extra-scriptural sources -- from tradition. Various Fathers reveal that, after the death and resurrection of Christ, St. Andrew preached in Scythia, Epirus, Hellas, Cappadocia, Galatia, Bithynia, Byzantium, Thrace, Macedonia, Thessaly, and Achaia. It was in Achaia that he was crucified, being hanged on an X-shaped cross on November 30, in the year A.D. 60, while Nero reigned. His relics were translated to the cathedral in Amalfi, Italy, a beautiful seaside town in Campania, near Naples.

Some of his relics, though, were taken to Scotland in the mid-first millennium, and many churches there are named in his honor. The very conversion of Scotland to Christianity is attributed to St. Andrew, so he's become the patron of that country (and of Russia). His X-shaped cross -- called a "saltire" -- adorns their flag --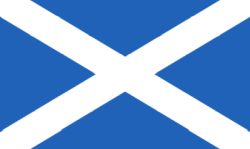 -- and Scotland's St. Andrew's Cross was later incorprated into the Union Jack -- along with the Cross of St. Patrick used by the Irish (the red saltire), and the Cross of St. George used by the English (the red T-shaped Cross):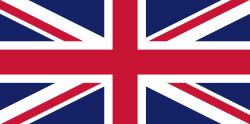 Customs



St. Andrew's Day is often used as a marker for the date of Advent: the Sunday closest to November 30 -- whether before, after, or on November 30 -- is Advent Sunday, the first Sunday of Advent. Because Advent is a penitential season, St. Andrew's Day often has the celebratory character of a mini "Fat Tuesday." A prayer for the day:



O Christ, our Lord, Who didst beautify the most blessed Andrew with the grace of apostleship, and the crown of martyrdom by granting to him this special gift, that by preaching the mystery of the cross, he should merit death on the cross; grant us to become most true lovers of Thy holy cross, and denying ourselves, to take up our cross and follow Thee; that by sharing Thy sufferings in this life, we may deserve the happiness of obtaining life everlasting. Amen.



In Scotland, of which St. Andrew is patron, this feast is a national holiday. Traditional foods for the day might include Scotch Broth, Neeps and Tatties, and some dolled-up shortbread:



Scotch Broth

1 1/2 pounds lamb shoulder or shanks (can use beef with bones instead)

2 tablespoons butter or lard

1 medium yellow onion, diced

3 cloves garlic, minced

1/2 cup pearl barley

1/3 cup dried green split peas

4 sprigs thyme

2 bay leaves

1 teaspoon salt

6 cups chicken broth

1 large carrot, diced

1 turnip, peeled and diced

1 rutabaga, peeled and diced

1 parsnip, peeled and diced

1/2 cup shredded green cabbage

1 medium leek, chopped, rinsed and drained

Fresh chopped parsley for garnish

Cook the onions and garlic in the lard or butter until softened, 4-6 minutes. Add the lamb, herbs, barley, split peas, salt and broth. Bring to a boil, reduce the heat to low, cover and simmer for 2 hours. Skim off any foam, and add the carrot, turnip, rutabaga and parsnip. Simmer for 60 minutes more. Remove the bay leaves and thyme sprigs, then remove the meat, shred it and give the bones to your dogs. Return the meat to the pot along with the leek and cabbage. Simmer for another 30 minutes. Add salt to taste. Serve garnished with fresh chopped parsley.

Neeps and Tatties

2 pounds russet potatoes, peeled and cubed

2 pounds yellow turnips, peeled and cubed

1/4 cup butter, softened

1 teaspoon mustard powder

1 bunch scallions, finely chopped

salt and ground black pepper to taste

Place potatoes a large pot; cover with water and bring to a boil. Do the same with the turnips. Cook both until tender, about 30 minutes depending on how small you've cut the vegetables up (the neeps -- the turnips -- will likely take a tad longer than the tatties). Drain. Mix them together, add butter and mustard powder, and mash until well incorporated. Stir scallions, salt, and pepper into the mash.

Millionaire's Shortbread Recipe

For the shortbread crust layer:

1 1/2 cups all-purpose flour

12 Tablespoons (3/4 cup) butter, cold and diced up

7 Tablespoons sugar

For the middle layer:

11 Tablespoons (2/3 cup) butter

10 oz can condensed milk

7 Tablespoons maple syrup

For the chocolate on top:

12 oz chocolate (dark or milk, up to you)

Preheat oven to 350

0

F. Mix flour and cold bits of butter until you form a mixture with the texture of breadcrumbs. Add sugar and mix until incorporated. Pour the mixture into a 9×9-inch baking pan lined with parchment paper, and press down to create a firm crust . Bake at 350

0

F for 30 minutes or until golden. Set aside and let the shortbread cool to room temperature.

Meanwhile, mix middle layer ingredients together in a saucepan over medium heat. Keep stirring until you form a smooth mixture. Increase the heat and bring mixture to a boil, stirring until the mixture is thick and golden brown. Let it cool some, then pour over the first layer and let cool completely.

Heat the chocolate -- either in microwave using 20-second bursts and stirring in between, or in a double boiler -- until the chocolate is about 75% melted. Stir to make smooth, and pour over the cooled middle layer. Chill for an hour, then cut into squares and serve.


And if you're not a Scot, you can pretend you are, the same way "everyone's Irish" on St. Patrick's Day. Enjoy some Scotch Whisky, have a game of "who has the worst Scottish accent?", and listen to some traditional Scottish music, like the haunting "Loch Lomond" -- a Jacobite song about two lovers parted by death when one dies for his King:



Loch Lomond

By yon bonnie banks and by yon bonnie braes,

Where the sun shines bright on Loch Lomond,

Where me and my true love were ever wont to gae,

On the bonnie, bonnie banks o' Loch Lomond.

Chorus:

O ye'll tak' the high road, and I'll tak' the low road,

And I'll be in Scotland a'fore ye,

But me and my true love will never meet again,

On the bonnie, bonnie banks o' Loch Lomond.

'Twas there that we parted, in yon shady glen,

On the steep, steep side o' Ben Lomond,

Where in soft purple hue, the highland hills we view,

And the moon coming out in the gloaming.

Chorus

The wee birdies sing and the wildflowers spring,

And in sunshine the waters are sleeping.

But the broken heart it kens nae second spring again,

Though the waeful may cease frae their grieving.

Chorus


In the land of kilts (and in England as well), St. Andrew's X-shaped cross is used as a symbol to fight against evil. One can find it inscribed on fireplaces and over doorways and the like, all in order to keep demons and witches far away.



In Poland, where St. Andrew's Day is known as

Adrzejki

, there's a tradition involving St. Andrew's Eve, the night of November 29. Girls will melt wax and pour it through the hole of a key (the antique sort, with the large holes in their handles), into a bowl of cold water. The room is darkened, a single light is lit, and then the cooled, hardened wax is pulled out and held up against the light so it casts a shadow on the wall. The resulting shadow's shape is said to indicate something about whom they'll marry.

Another Polish tradition is for unmarried girls to line up their shoes, with the first placing her shoe with its heel up against a room's back wall. The next girl places the heel of her shoe to the toe of the first girl's shoe, toward the direction of the door. The third girl does the same, and the first girl whose shoe crosses the threshold is said to be the first who'll marry (if there are too few girls to make it across the room, take shoes from the back of the line and move them to the front, toward the door).

A third Polish tradition has each unmarried girl peeling an apple, making a peel that's as long as possible. She then throws the peel over her shoulder and tries to determine what letter the shape of the peel most looks like. This letter will be the first letter of her true love's name.

In various countries (e.g., Germany, Wales, Czechoslovakia, et al.), single girls are told to listen for a dog barking; the direction whence the bark comes is the direction she'll find her future husband.

It goes without saying that traditions like these should be done in the spirit of fun, not seriously, with any thoughts of divination.

In Amalfi, Italy, a city for whom St. Andrew is patron, a great procession is had of a Neapolitan Baroque bust of St. Andrew. It is carried from the cathedral to the sea, where fishermen are blessed and floral wreaths thrown into the water. At some point during the day, his reliquary is opened, and sometimes his remains give off a healing oil of saints. With regard to St. Andrew's relics, this phenomenon began on the eve of his feast in 1304 when an old man went to Father Pierantonio Suraldi, informed him that he would find the oil of saints on Andrew's relics, and -- disappeared (Fr. Suraldi used the oil to restore sight to a blind man from Tramonti). The evening's festivities are marked by fireworks. St. Andrew is also honored in Amalfi on June 27 in remembrance of when, in 1544, the Saint protected Amalfi by bringing about a terrible storm in the city's port when the Ottoman pirate Barbarossa tried to attack.

It's traditional for some to begin a Novena to the Immaculate Conception and/or to prepare for Christmas by beginning the Thousand Hail Mary Devotion on St. Andrew's Eve (November 29). More popularly, the St. Andrew's Christmas Novena is prayed beginning on the Feast of St. Andrew itself. This brief novena is prayed fifteen times a day, beginning on St. Andrew's Day and ending on Christmas Eve, for a total of twenty-five days in all.





Readings





From Dom Prosper Gueranger's "The Liturgical Year"



We open our Proper of Saints for Advent with Saint Andrew, because, although his feast frequently occurs before this holy season has begun, it sometimes happens that we have entered Advent when the memory of this great Apostle has to be celebrated by the Church. This Feast is therefore destined to terminate, with solemnity, the Cycle which is at its close, or to add lustre to the new one which has just begun. It seems, indeed, fitting that the Christian Year should begin and end with the Cross, which has merited for us each of those years which it has pleased the divine goodness to grant us, and which is to appear, on the last day, in the clouds of heaven, as the seal put on Time.

We should remember that Saint Andrew is the Apostle of the Cross. To Peter, Jesus has given firmness of Faith; to John, warmth of Love; the mission of Andrew is to represent the Cross of his divine Master. Now it is by these three, Faith, Love, and the Cross, that the Church renders herself worthy of her Spouse. Everything she has or is, bears this threefold character. Hence it is that after the two Apostles just named, there is none who holds such a prominent place in the universal Liturgy as Saint Andrew.

But let us read the life of this glorious fisherman of the lake of Genesareth, who was afterwards to be the successor of Christ himself, and the companion of Peter, on the tree of the Cross. The Church has compiled it from the ancient Acts of the Martyrdom of the holy Apostle, drawn up by the Priests of the Church of Patrae, which was founded by the Saint. The Churches, too, both East and West, which have inserted these Acts in their respective Offices of Saint Andrew, are of some authority, as is also Saint Bernard, who has made them the groundwork of his three admirable Sermons on Saint Andrew.


About Saint Andrew

Andrew, the Apostle, born at Bethsaida, a town of Galilee, was brother of Peter, and disciple of John the Baptist. Having heard his master say, speaking of Christ: "Behold the Lamb of God!" he followed Jesus, and brought to him his brother also. When, afterwards, he was fishing with his brother in the sea of Galilee, they were both called, before any of the other Apostles, by our Lord, who, passing by, said to them: "Come after me; I will make you to be fishers of men." Without delay, they left their nets and followed him. After the passion and resurrection, Andrew went to spread the faith of Christ in Scythia in Europe, which was the province assigned to him; then he travelled through Epirus and Thrace, and by his teaching and miracles converted inumerable souls to Christ. Afterwards, having reached Patrae in Achaia, he persuaded many in that city to embrace the truth of the Gospel. Finding that the Proconsul Ęgeas resisted the preaching of the Gospel, he most freely upbraided him for that he, who desired to be considered as a judge of men, should be so far deceived by devils as not to acknowledge Christ to be God, the Judge of all.

Then Ęgeas being angry, said: "Cease to boast of this Christ, whom such like words as these kept not from being crucified by the Jews." But finding that Andrew continued boldly preaching that Christ had offered himself to be crucified for the salvation of mankind, he interrupts him by an impious speech, and at length exhorts him to look to his own interest and sacrifice to the gods. Andrew answered him: "I offer up every day to almighty God, who is one and true, not the flesh of oxen, nor the blood of goats, but the spotless Lamb upon the altar; of whose flesh the whole multitude of the faithful eat, and the Lamb that is sacrificed, remains whole and living." Whereupon Ęgeas being exceeding angry, ordered him to be thrust into prison, whence the people would easily have freed Andrew, had he not himself appeased the multitude, begging of them, with most earnest entreaty, that they would not keep him from the long-sought-for crown of martyrdom, to which he was hastening.

Not long after this, he was brought before the tribunal, where he began to extol the mystery of the Cross, and rebuke the judge for his impiety. Ęgeas, no longer able to contain himself on hearing these words, ordered him to be hoisted on a cross, and so to die like Christ. Andrew, having been brought to the place of execution, seeing the Cross at some distance, began to cry out: "O good Cross, made beautiful by the body of my Lord! so long desired, so anxiously loved, so unceasingly sought after, and now at last ready for my soul to enjoy! take me from amidst men, and restore me to my Master, that by you He may receive me, who by you redeemed me." He was therefore fastened to the cross, on which he hung alive two days, preaching without cessation the faith of Christ: after which he passed to Him, whose death he had so coveted. The Priests and Deacons of Achaia, who wrote his Passion, attest that all the things which they have recorded were heard and seen by them…

…the glory of Saint Andrew been blended, in Rome, with that of Saint Peter. But the Apostle of the Cross, whose feast was heretofore kept, in many Churches, with an Octave, has also been chosen as Patron of one of the Kingdoms of the West. Scotland, when she was a Catholic country, had put herself under his protection. May he still exercise his protection over her, and, by his prayers, hasten her return to the true faith!

Let us now, in union with the Church, pray to this holy Apostle, for this is the glorious day of his feast: let us pay him that honour which is due to him, and ask him for the help of which we stand in need.

We have scarce begun our mystic journey of Advent, seeking our divine Saviour Jesus, when lo! God grants us to meet thee, O blessed Andrew, at our very first step. When Jesus, our Messias, began his public life, you hadst already become the obedient disciple of his Precursor, who preached his Coming: you wast among the first of them who received the Son of Mary as the Messias foretold in the Law and the Prophets. But you couldst not keep the heavenly secret from him who was so dear to thee; to Peter, then, you didst bear the Good Tidings, and didst lead him to Jesus.

O blessed Apostle! we also are longing for the Messias, the Saviour of our souls; since you hast found him, lead us also unto him. We place under thy protection this holy period of expectation and preparation, which is to bring us to the day of our Saviour's Nativity, that divine Mystery in which he will manifest himself to the world. Assist us to render ourselves worthy of seeing him on that great night. The baptism of Penance prepared you for receiving the grace of knowing the Word of life; pray for us that we may become truly penitent and may purify our hearts, during this holy time, and thus be able to behold Him, who has said: Blessed are the clean of heart, for they shall see God.

Thou hast a special power of leading souls to Jesus, O glorious Saint! for even he, who was to be made the Pastor of the whole flock, was presented to the Messias by thee. By calling you to himself on this day, our Lord has given you as the Patron of Christians who, each year, at this season, are seeking that God in whom you art now living: they must begin it with praying to you to show them the way which leads to Jesus.

Thou teachest us this way; it is that of fidelity, of fidelity even to the Cross. In that way you didst courageously walk: and because the Cross leads to Jesus Christ, you didst passionately love the Cross. Pray for us, O holy Apostle! that we may begin to understand this love of the Cross; and that having understood it, we may put it in practice. Thy brother says to us in his Epistle: Christ having suffered in the flesh, be you also armed with the same thought.1 Thy feast, O blessed Andrew! shows us you as the living commentary of this doctrine. Because thy Master was crucified, you would also be crucified. From the high throne to which you hast been raised by the Cross, pray for us, that the Cross may be unto us the expiation of the sins which are upon us, the quenching of the passions which burn within us, and the means of uniting us by love to Him, who, through love alone for us, was nailed to the Cross.

Important, indeed, and precious are these lessons of the Cross; but the Cross, O blessed Apostle, is the perfection and the consummation, and not the first commencement. It is the Infant God, it is the God of the Crib that we must first know and love; it was the Lamb of God that Saint John pointed out to thee; and it is that Lamb whom we so ardently desire to contemplate. The austere and awful time of Jesus' Passion is not come; we are now in Advent. Fortify us for the day of combat; but the grace we now most need, is compunction and tender love. We put under your patronage this great work of our preparation for the Coming of Jesus into our hearts.

Remember also, O blessed Andrew, the holy Church, of which you wast a pillar, and which you hast beautified by the shedding of your blood: lift up your hands for her to Him, whose battle she is for ever fighting. Pray that the Cross she has to bear in this her pilgrimage, may be lightened; that she may love this Cross, and that it may be the source of her power and her glory. Remember with especial love the holy Roman Church, the Mother and Mistress of all Churches; and by reason of that fervent love she has for thee, obtain for her victory and peace by the Cross. Visit anew, in your Apostolic zeal, the Church of Constantinople, which has forfeited true light and unity, because she would not render homage to Peter, your brother, whom you honouredst as your Chief, out of love to Him who is the common Master of both him and thee. And lastly, pray for Scotland, that has dishonoured thy protection for these three past ages; obtain for her that the days of her rebellion from the faith may be shortened, and, with the rest of our Isle of Saints, soon return to the fold of the One Shepherd.